Tham gia

23/10/2011
Bài viết

25
Global Internship Program (GIP) or International Internship is one of the most intense and life-changing experience offered by AIESEC. In this program, we send active youth from any parts of the world to work in another country, some on social or entrepreneurship projects and some for creditable companies, to create a positive impact. An Internship from 6 to 8 weeks abroad will not only allow you to broaden your cultural, social and economic understanding, gain a global network, but also obtain personal discovery and professional development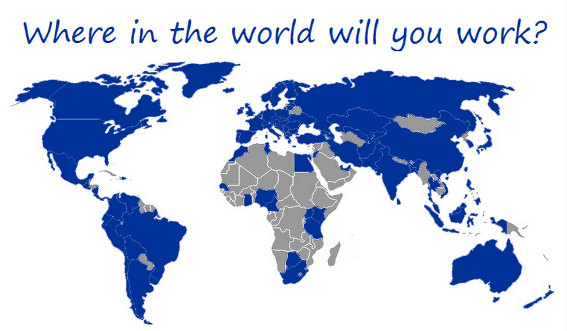 T
his internship program has been a core product of AIESEC FTU HCMC since 2008, which has attracted interest of hundreds of students from universities in HCMC region. AIESEC FTU HCMC is always prestigious for our quality of service and internship provided for Exchange Participants (EP). We ensure the highest quality of projects for Exchange Participants by careful research, good preparation for EP before internship in terms of training about CV writing, presentation skill, culture, Vietnamese ambassadorship,…
Up till now, we have sent 34 Exchange Participants to 13 countries worldwide working on social projects and creditable companies: Malaysia, Japan, India, Indonesia, China, Russia, Taiwan, Sri Lanka, Thailand, Turkey, Hong Kong, Bang Lades, The Philippines.

In this October, we proudly present to you the



GLOBAL INTERNSHIP PROGRAM RECRUITMENT 2011!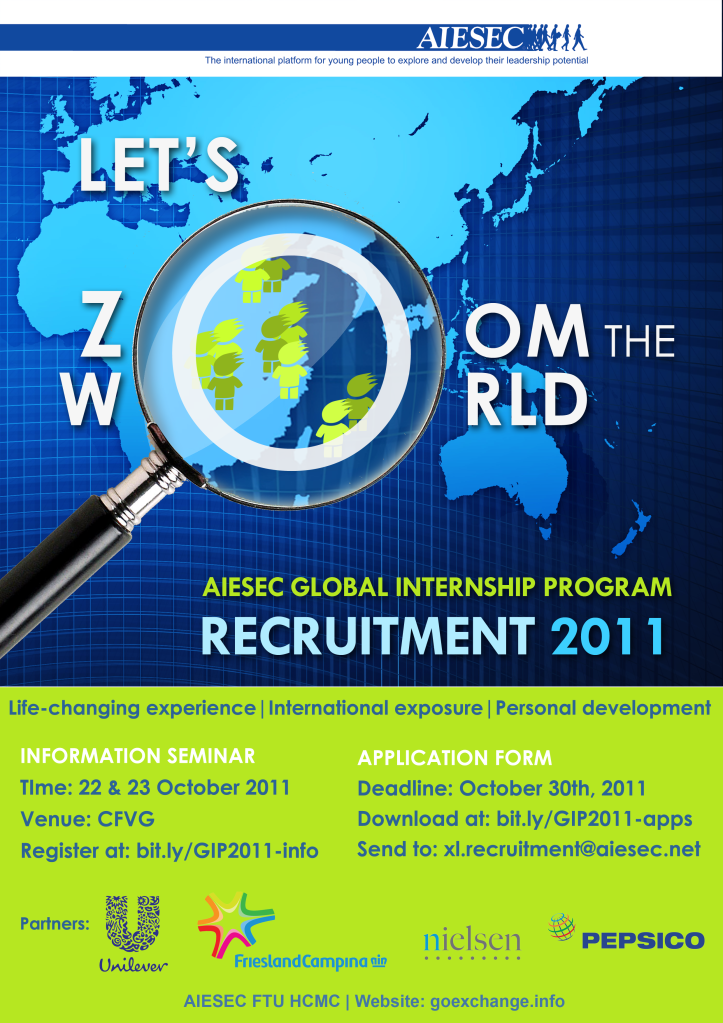 Click
HERE
if you would want to apply for
Development Traineeship
Click
HERE
if you would want to apply for
Management Traineeship
Let's start your life-changing journey with our Global Internship Program 2011!​